Premium Tasmanian wine, fine dining and unique experiences
Visit the Josef Chromy Wines' cellar door and restaurant to sample our range of fine wines, enjoy a lingering lunch, or book for a Go Behind The Label experience including winery tour, tasting and lunch. Our cellar door is open 7 days 10am - 5pm (tastings cease at 4.45pm), or please join us for lunch in our restaurant between 11.45am - 2.30pm. 
Jazz on the Lawn is back for 2017!
Join the Josef Chromy Wine Club and receive your preferred dozen wines automatically sent to your door, generous discounts on your favourite wines, free freight, dining discounts and complimentary tours and tastings. 
The Story of Josef Chromy
Josef fled his war-torn Czech village in 1950 as a penniless 19-year-old after eleven years of Nazi and Soviet occupation. He escaped across borders guarded by minefields, dogs and soldiers, suffering five months of privation before immigrating to Australia.READ THE FULL STORY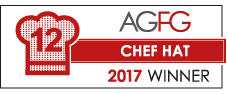 Featured
Lunch with Alain Passard
Described as a visionary and an inspiration to a new generation chefs the world over, Alain Passard is one of the greats of the culinary world.

In 2016 Alain celebrated 20 years of 3 Michelin Stars, was ranked #1 of The 100 Best Chefs in the World by Le Chef Magazine and named the 2016 recipient of the Lifetime Achievement Award by organisers of The World's 50 Best Restaurant
It is the first time Alain has travelled to Australia and he has chosen Tasmania and its produce as the site to share his knowledge and inventiveness. Josef Chromy Wines with the support of TasTAFE Drysdale are honoured to host Australia's only events by the French master.
Wednesday  29th March, 2017 - Lunch with Alain Passard - Josef Chromy Wines SOLD OUT.
Saturday 1st April, 2017 - Dinner with Alain Passard - TasTAFE Drysdale Launceston BOOK HERE
 www.josefchromy.com.au / www.greatchefsseries.com.au
Read More…